Well, Happy Thanksgiving to all my American friends! It sure is quiet on the internet today - hopefully you are all having a great time with your families!
First of all, here's a christmas kitty ACEO,
click to bid!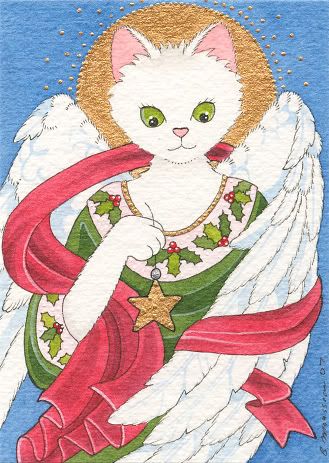 And here's one I already listed, but I didn't have time to post in my journal,
Persephone kitty!