Here's a colored pencil painting I did in 2003. It's been hanging in my living room but it doesn't fit my decor anymore, so I'm willing to sell it. I'd rather not go through the hassle of ebay, so if you're interested contact me directly at rbmouss@mts.net. It's 11x8, with a white border around. Prisma color pencils on Stonehenge paper which is quite thick, almost like cardstock. Price is $160us, which includes shipping. Please contact me if you want any more info, including closeps.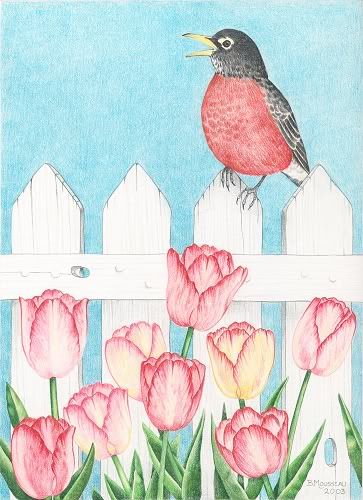 I've also put this design on merchandise at my Cafepress store. There's a lot of gifts there that are perfect for Mother's day - totes, cards, ornaments, mugs and lots more.
Click here to visit the store!