Here's something a little different. I've had this little box sitting around waiting to be painted for almost a year. I finally got around to it! I painted it to mimic Japanese lacquerware. It was almost impossible to photograph because it was so shiny.
Click here for the ebay auction.
It measures approx. 3.5 inches at it's widest.
This is a back view: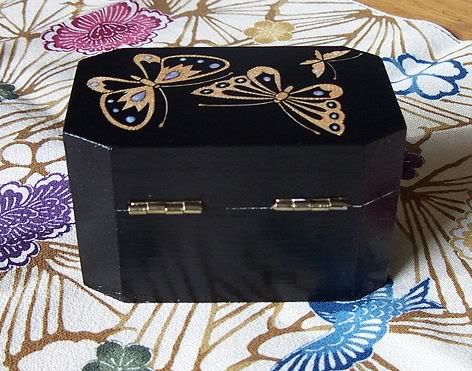 Scan of the top: