First of all, a ferret fairy! Why a ferret? I don't know, it just popped into my head when I was looking at pink lily of the valley. Maybe next I should do a bunny!
Click here to bid!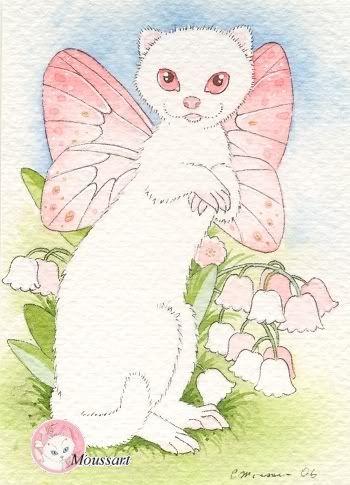 And a couple of kimono kitties, dressed in modern style with their matching dollies!
Click here for kitty cuteness!